Our Chief Commercial Officer, Max Girault talked to International Rental News about how Perspio helps automate rental workflows to provide better customer outcomes.
With more and more data being generated in and out of the yard, it's time to #getyourdatatowork and create efficiencies in your ways of working! Happy reading!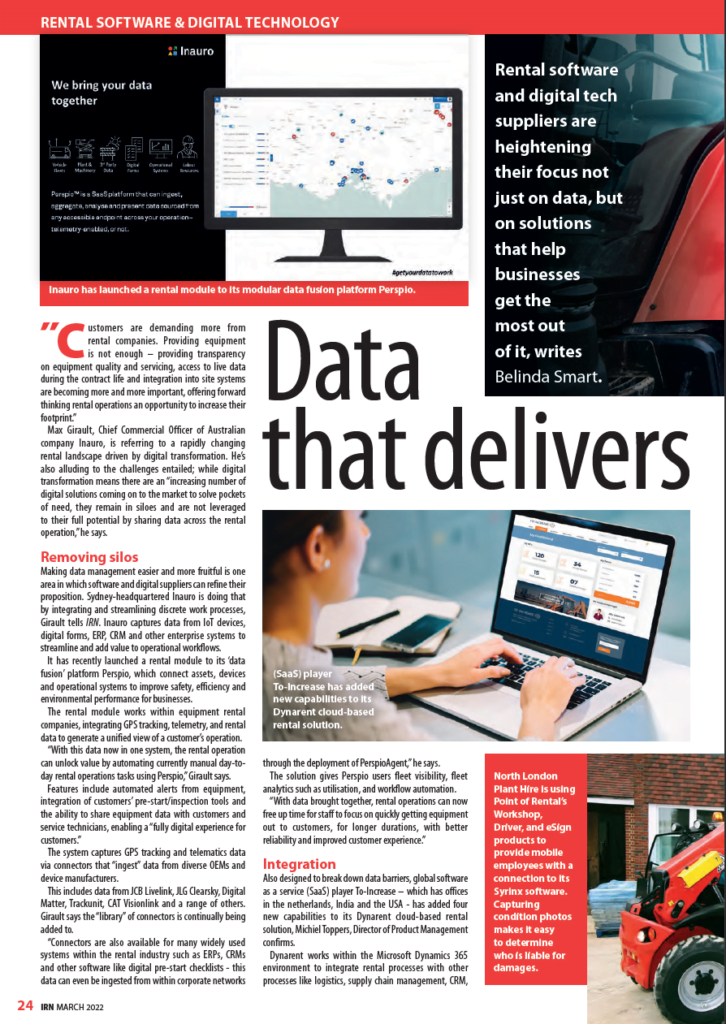 If you have any questions or want more information, please reach out to the team!