For a few years, the tech industry has been touting Digital Transformation and Industry 4.0 as evolutions in the way businesses operate. 'New' technologies like IoT, Cloud, Machine Learning, and Artificial intelligence have created an opportunity to power this change, yet their use in real life industrial applications has struggled to reach scale and achieve the benefits claimed.
There are many reasons for this. One significant challenge is the different levels of digital maturity across Industries. The less technically mature industries now stand ready to realise huge gains from this technology evolution.
One Industry that fits this description is Construction, which plays a pivotal role in society through our built environment. The infrastructure of our cities continues to expand at a rapid pace. From the arteries of transport and distribution through to the collection and generation of renewable energy, our national growth continues to make increasing demands on this infrastructure.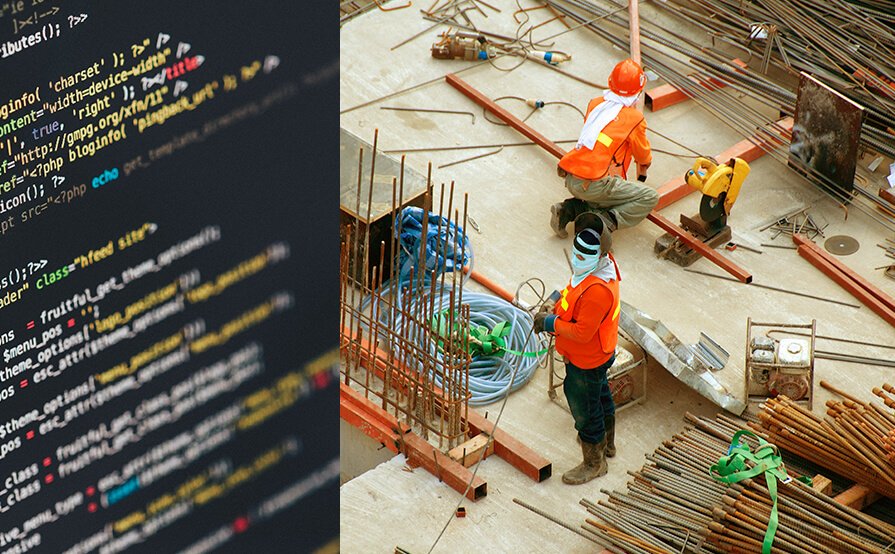 The adoption of these new capabilities in Construction stalled at the intersection of new technology and existing operating procedures. Most construction companies did not have the combination of say, one person with a technology industry background and an interest in building things, and another person with a building industry background and an interest in technology to bring it to fruition.
We quickly learnt that collecting data and digitising existing information was only one component of the solution needed. Having a flexible, real-time system to ingest many different forms of data, process, analyse and then automate these activities was where the real operational value was. With multiple systems across fragmented sites and a technology team offsite designing a solution without operational understanding of the work being done proved challenging.
There were a number of products in this area but none of them were designing for operations first, they were technology first and we knew from experience that this wouldn't get us to where we wanted to be. So, we set about building a new platform, focused on how people work, not on how technology works. We wanted to make the data work for people, not the other way around.
From this we developed and deployed into operations a platform to ingest data from any sensor (OEM or field installed), any 3rd party source (traffic/weather etc), any in-house system (ERP, Inventory Management, LMS, HRMS, etc.) to visualize the relevant information to users in the operations in real-time, provide suggestions based on machine learning algorithms and even automate workflows and activities.
This was then rolled out across more than 180 locations across Australia and New Zealand with an initial deployment of almost 5,000 assets into operations as part of day to day use.
It didn't take long to see that there was a much larger need for this type of solution across our industry and more broadly in the market. Something to make the technology more accessible…
And that is where Inauro was born.
We took all the experience and knowledge acquired throughout this process and formed a new venture to support other businesses on their journey. We are a fully stand-alone company, focused primarily on realizing the value of the data generated in a business, not just telemetry from assets. Our real-time data fusion platform specialises in providing contextual insights and automation to operational processes, making them more efficient and safer. Its modular architecture means other technology companies can leverage the components to enrich their market offerings and be more competitive.
We are making technology more accessible, more useable, and more beneficial to industry, starting with building and construction. We are focused on improving efficiency, improving safety, and improving the environmental performance of builders and constructors. We enrich your data and the processes that underpin your operations. We are Inauro.
And we're really excited at the opportunity to support other businesses leverage these amazing technologies and realise the benefits as we have. No matter how digitally mature you and your teams are, there is a path to Digital Evolution. We're leading the charge to get operational data working across a business; to the other systems that need it and into the hands of the people that can use it. To start a discussion on how to get more of your operational data working for your business, reach out to us at www.inauro.io