Updated November 16th 2021
Well, the short answer to this is 'no'. The longer answer is not at all, but the industry is certainly moving in the direction of Digital Construction. Thanks for reading!
OK, the actual long answer is that construction sites are, by nature, intricate environments. They incorporate many stakeholders, who each have responsibility for components of a build. Successful project delivery relies heavily on the prime contractor's ability to orchestrate the various teams and streams of work to reach common goals of quality, time, budget and compliance.
This means construction sites are highly process-driven operations.
In reality, your typical construction site probably looks like this, and that's probably just a subset of what you have:
The biggest problem with Digital Construction Sites
When we talk about a Digital Construction Site, we mean the various components of digital technologies that we can leverage to:
optimise ways of working and output quality

increase safety, compliance and create audit trails

reduce the costs of delivering the desired outcome for the end customer.
This is where we start to see the first challenge. Creating efficiencies really hits the big time when we digitally automate processes that were established to monitor very manual tasks, and stop relying on manual entry. But to do this, we need to digitise the sources of these processes themselves.
And this is where construction sites get stuck today.
Construction sites are starting to digitise their data sources
Many data sources feed into existing construction site workflows or processes, and each of these sources digitises at its own pace. For example:
The equipment that workers need to do their jobs is slowly coming online, with a mixture of IoT devices and on-board telemetry. This, in turn, facilitates site induction, pre-start checklists, asset management and so on.

The workers themselves need to be inducted and fill in a daily SWMS form– processes that have generally been paper-based and face-to-face. However, the COVID-19 pandemic has accelerated digitising this aspect of the site – online inductions and digital forms are now growing exponentially, making this data readily available.

Materials are now also being tracked, from the supplier to the site – and sometimes even on the site itself – to prevent theft and better manage resources.
All of this data is starting to exist digitally. Yet it remains so siloed that construction site workflow automation remains a conceptual target that's forever on the horizon. 
Digitising can support site safety
Construction sites are hazardous environments. That's why a key focus of the industry over the last few decades has been to prevent safety issues for the large workforce on-site each day. And as the build goes, these risks evolve. Daily progress means that every worker on a site needs to be made aware of and acknowledge these changes.
Representing the way Construction Sites operate is far from trivial. But from a 30,000 ft view (assuming all the design requirements have been achieved), we can summarise it this way: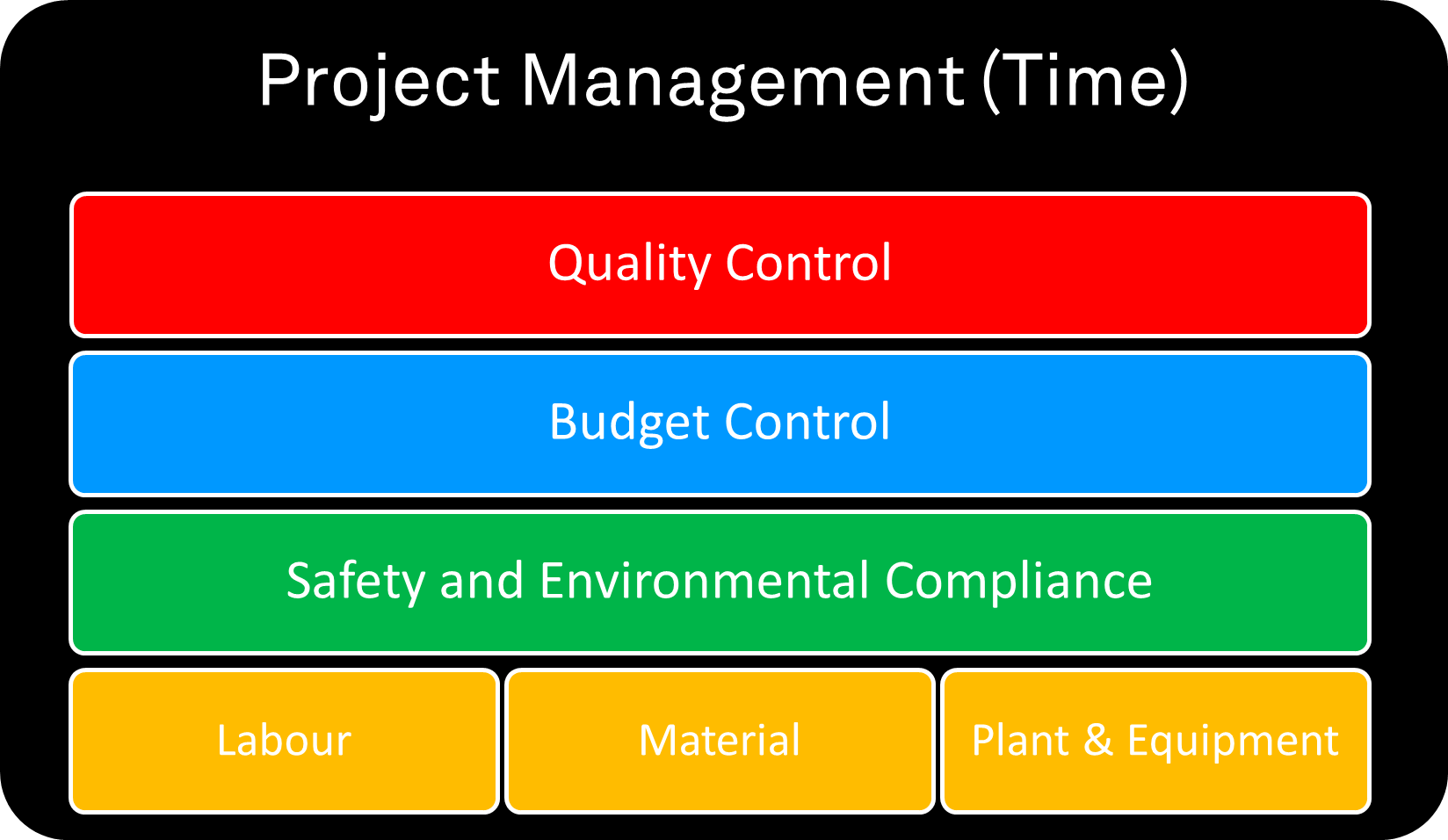 A bundle of processes and workflows ensures that labour, materials and equipment are coordinated to achieve a controlled outcome in time, quality, cost and compliance.
But again, data exists, either in paper form or in digital siloes that can make it difficult to use to its full potential.
Perspio
 can help you create a truly Digital Construction Site
This is where platforms like Perspio shine. 
Perspio takes on the task of bringing all these data feeds together so that you can truly automate the various workflows. It acts as a central brain for your operation, moving data between systems to build efficiencies into your processes. In short, it makes the right information available to the right person, at the right time, in the right system. 
Taken to the next level, Perspio can actively automate your workflows. It can remove some (or all) of the human components in the chain, saving precious time and money, while also increasing safety and reducing potential errors.
Inauro's data fusion platform PerspioTM has recently been named winner In the Smart Data Use and Infrastructure Construction categories, and  Angus Kennard, our Co-CEO and Co-Founder was a Finalist In the IoT Champion award. Further, Perspio has been shortlisted in the IoT Global Awards, which honours the most innovative companies, products and individual talent across 11 IoT industry categories.
"Inauro is a scalable platform which demonstrated real use in construction. We believe this kind of innovation is going to help the sector to increase productivity", said Fang Chen, Distinguished Professor at the University of Technology Sydney.
We see Digital Evolution in Construction Sites having a major impact on the industry in the coming years. Reach out if you're interested in knowing more!